About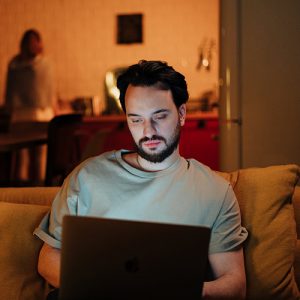 I am Mr. Hasan, and I have been an online trader since 2015. I have seven years of experience in trading financial instruments such as binary options, forex, and digital options. I created this website (thebinarylogic.com) to share my knowledge of options trading so you can avoid the same mistakes that I've made.
In my years of experience, I have learned a lot about how to trade successfully. I've also learned what not to do, and I want to share that knowledge with you so you can avoid the same pitfalls that I did. On this site, you will find information on all aspects of options trading, from the basics of how to place a trade to more advanced topics such as technical analysis and risk management. Contact me using the contact form.
Here's" what you will find on our site:
1. Free Trading Guides:
You will find the binary options trading guides here for free. Though other resources are Binary options trading can be a great way to make money, but it's important to do your research before you start. There are a lot of resources out there, but not all of them are 100% accurate and trustworthy.
That's why I've created this website – to provide you with all of the real, verified, and trusted information you need to have a successful trading session. I've been trading for over seven years, and I know what it takes to make money in this business.
So whether you're a beginner or an experienced trader, I'm confident that my advice will help you make more money. So please take a look around and learn everything you need to know about binary options trading.
2. Beginners Tutorial:
As a beginner, it is hard to find accurate trading guides online. Fortunately, this website provides beginner-friendly guides and tutorials for those interested in options, forex, and crypto trading. The extensive video library is well organized and easy to follow, making it a great resource for those just getting started in the world of trading.
In addition, the website offers a variety of other helpful features, such as a forum where users can ask questions and get advice from more experienced traders. With so much valuable information available, this website is an invaluable resource for anyone looking to get started in online trading. Please check the "How to start" menu to find the beginner guides.
3. Honest Broker Reviews:
I write reviews for several reasons. The main reason is that I want to help my readers make informed decisions. I also write to keep myself up-to-date on certain topics and to continue to learn. In other words, writing reviews helps me stay sharp and continue growing as an individual. Additionally, I take a lot of pride in what I do.
I pour my heart and soul into every review I write, and I only publish reviews that are 100% accurate and based on verified information. I write all of the reviews in my hand, and all of them are true. And finally, I enjoy writing reviews. It's a fun.
Disclaimer:
(My website is a resource for educational information only. I am not a financial advisor, and you should not make any investment decisions based on my advice. Trading in the stock market carries a high level of risk, and you could lose all of your invested capital. Please consult with a licensed financial advisor before making any investment decisions. Thank you for your understanding)